Koi Links ::
Here at koi-ponds-care we have created a helpful selection of links to other koi and koi pond related websites that may be of interest to you.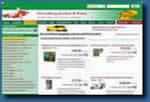 Koi and Pond Supplies
An excellent website for koi fish enthusiasts or people interested in pond equipment or pond supplies. They offer a wide range of koi and pond accessories from pond pumps, pond heaters, food, filters and everything else you will ever need for keeping Koi.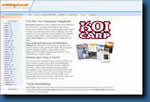 Koi Magazine
The world's best selling Koi magazine. The official magazine of the British Koi Keepers Society. This long established Koi magazine celebrates its 100th issue in 2003 and contains a host of articles on Koi for every level of hobbyist, from novice to experienced Koi keeper.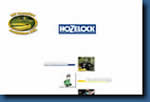 Hozelock
Hozelock was founded in 1959 and since then has been dedicated to the manufacture of high quality garden products for customers all over the world. Our range of high quality gardening products is sold through major multiple retailers, independent garden centres and aquatics specialists in over 60 countries worldwide.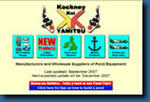 Kockney Koi
Yamitsu, Manufacturers and Wholesale Suppliers of Pond Equipment.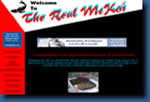 The Real Mckoi
A beginners guide to Koi Carp and Pond Construction at The Real McKoi. Throughout this site you will find hints and tips relating to building your Garden Pond using a liner, pump, filtration system, ultra violet light and then Stocking it with Koi Carp or other cold water fish.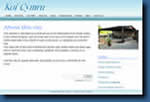 Koi Cymru
This website is operated by a small group of Koi enthusiasts from South Wales, in the United Kingdom, and we hope that if you are a Koi-keeper you will find it useful especially if you intend to build a new pond, or updating your present one.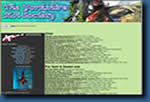 Yorkshire Koi
A web site dedicated entirely to koi carp. Here you can find information about koi varieties, health, koi breeding, pond filtration, feeding and what to look out for when buying koi, plus chat with other koi keepers.
If you would like your webpage to be added to our links section, please get in touch with us via the contact page on our website.